Xenon bulbs – differences between the basic and premium series
Designed for original xenon installations, the "D" series xenon bulbs are popular and trusted by many users across Europe.
The Premium series combines high quality, durability and satisfaction with performance comparable to premium brands. The most characteristic element of the Premium series is a bulge on the glass of the xenon bulb with a characteristic protrusion that additionally increases the capacity of the gas mixture. This unique solution gives many advantages. First of all, a larger amount of gas results in greater light emission, and the increased glass heat transfer surface supports the burner's lifespan. This solution is available in D2 and D4 models. All components used in the production of Premium series xenon bulbs come from reputable manufacturers from all over the world, of which the electrodes are Austrian, and the mixture of noble gases is from the USA. All burners have UV filters so they are safe for reflectors, lenses and extremely sensitive to infrared radiation - polymer lamp shades. Premium series xenon bulbs using their potential resulting from the quality of components have increased efficiency by 30% while maintaining the level of power consumption of the standard value for 35W xenon bulbs and emit a luminous flux comparable to the products of reputable, much more expensive brands, even 3200 lumens in the case of xenon bulbs in 4300K colour. What's more, all Premium series torches for factory fitted xenon systems with a colour temperature of up to 4850K are road approved under the R99 directive and can be legally used in cars on public roads.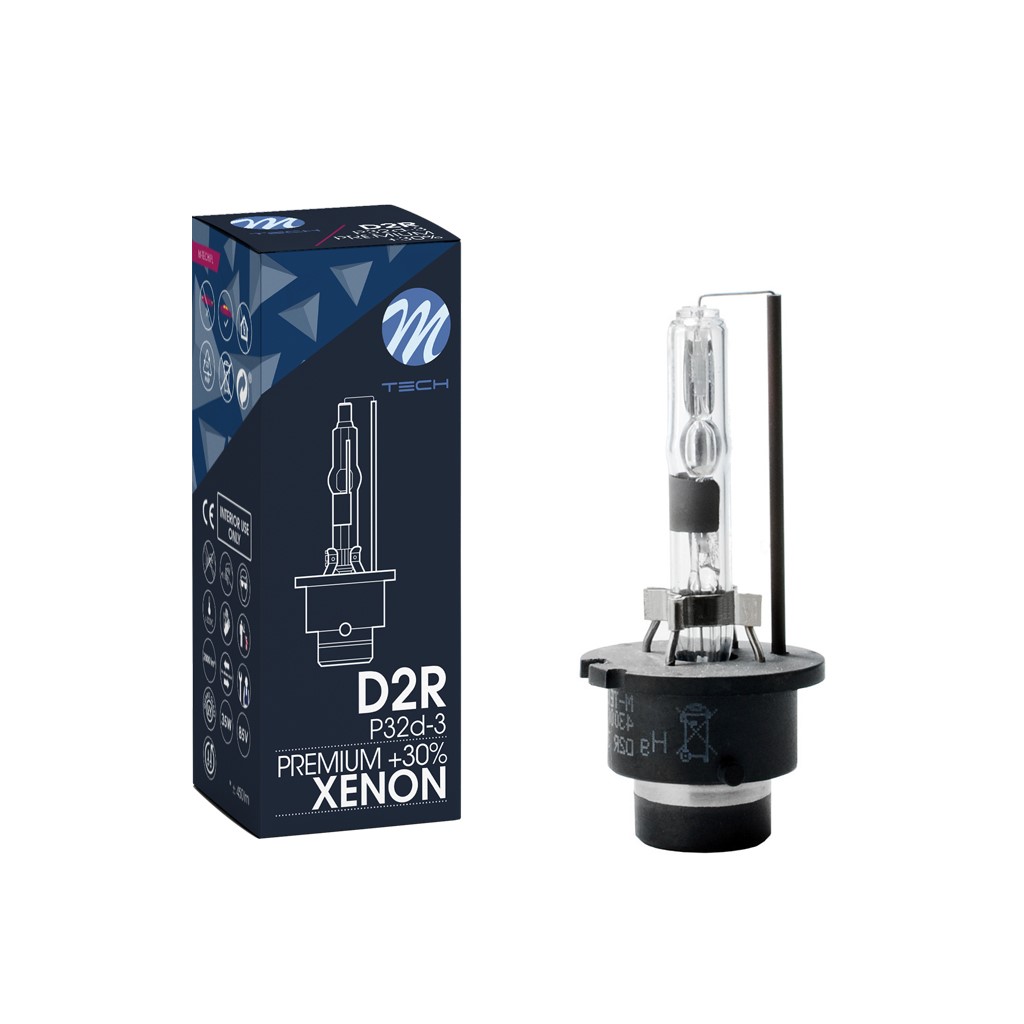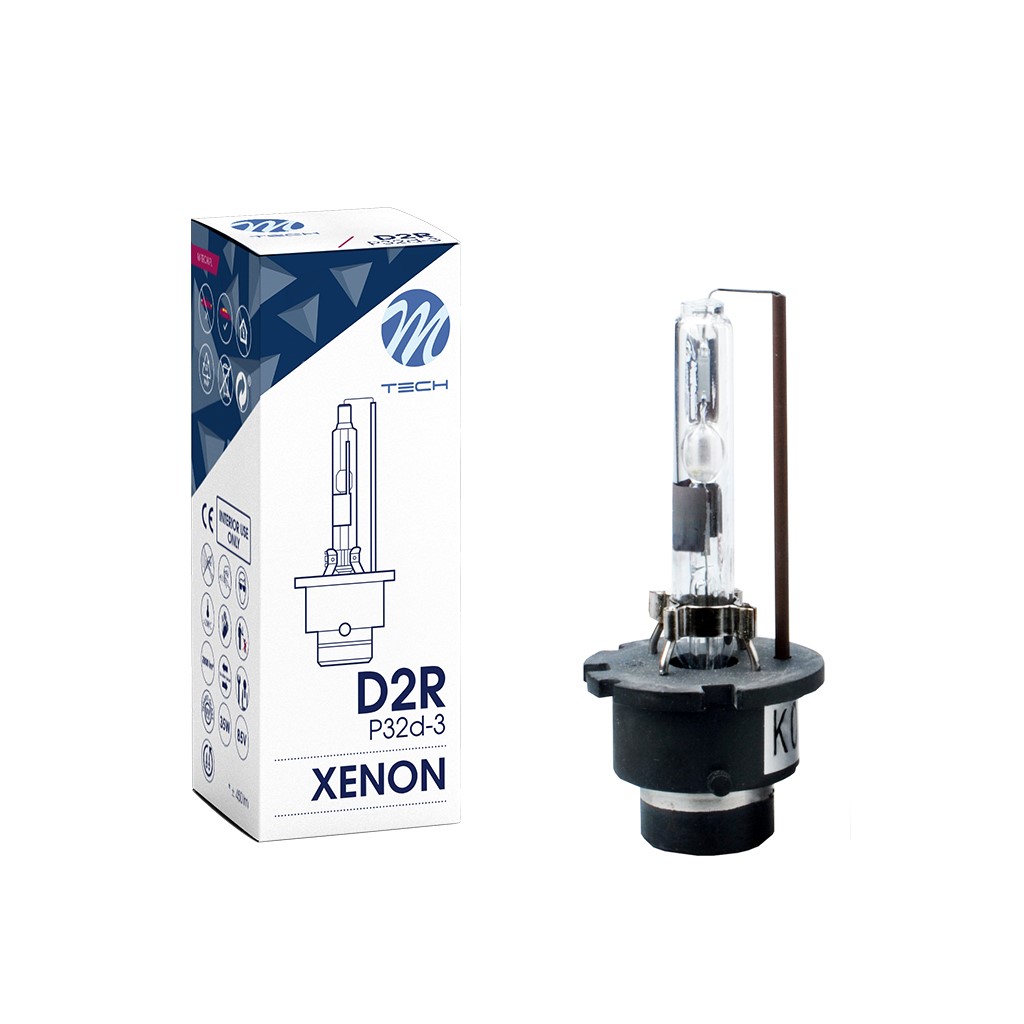 The second series of torches designed for factory xenon installations is the Basic series. Its main feature is a very wide range. Users will find not only the popular D1S and D2S, but even the less common D4R. What is more, all these torches are available in a wide range of colour temperatures, between 4300K and 12000K. The main domain of the Basic series xenon bulbs is unquestionably the price, which constantly remains at an attractive level. Both wholesale and retail distributors have the opportunity to obtain an attractive percentage margin, which further motivates the distribution of M-Tech products. The range of products designed for factory xenon installations also includes ballast units for D1 and D2 xenon bulbs. They are fully digital, microprocessor controlled and work with CAN buses. The parameters of the ballasts do not differ from the OEM, making them a reliable replacement.